---
Friday, October 21
Davu Seru & No Territory Band

North Minneapolis native Davu Seru is a drummer known internationally for a style that attends to sound, silence and melodic line as much it does rhythmic pattern—and as a skilled ensemble player he is known for his "big ears." He's  performed and recorded with musicians such as Anthony Cox, Dean Granros, Douglas R. Ewart, Dean Magraw, Evan Parker, Milo Fine, Paul Metzger, Jack Wright, Fred Lonberg-Holm,Taylor Ho Bynum, Tatsu Aoki, David Boykin, Nicole Mitchell and Rafael Toral. He currently works in France with Trio SDS (with Catherine Delaunay and Guillaume Seguron) and stateside with Merciless Ghost (with George Cartwright and Josh Granowski) and is composer and band leader for the exciting new ensemble No Territory Band, which he describes as "a book and its rotating band of interpreters."
With:
Dean Granros, guitar
Dave Graf, trombone
Noah Ophoven-Baldwin, trumpet
Tyler Cessor, saxophones
Nathan Hanson, saxophones
Davu Seru, drums/compositions
—
Doors: 7:30 pm
Showtime: 8:00 pm
$10 General Admission

---
Friday, November 18
PaviElle French
PaviElle hails from St Paul's Rondo neighborhood, growing up in a family steeped in music. As a devoted music connoisseur, her father introduced her to a wide variety of sounds, her uncle, George Young, played saxophone for Purple Haze, her mother played saxophone as well and her actor/playwright brother Ahanti Young is an accomplished percussionist and performs with her on the new record.
On her record, For Fear Not, she strayed only a couple miles from her old neighborhood, recording at St Paul's Bellows studio with Casey O'Brien on bass and guitar, Ted Godbout on keys, Nick Dodd on drums, Bryan Highhill on trumpet and Tony Beaderstadt on trombone.
While the sound the group captured was vintage, PaviElle brings her own personal style and passionate energy to her singing, making for a fresh sound that's uniquely her own. She says she always has a way she wants her songs to "swing," and it's this free-style emotion, in the scatting and vocalizing, that brings a millennial's heart-born, contemporary vision to a classic soul music sound.
—
Doors: 7:30 pm
Showtime: 8:00 pm
$10 General Admission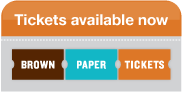 ---
Friday, December 16
Lawrence Waddell &  Stokley Williams
Saint Paul's very own Lawrence Wadell & Stokley Williams of internationally renowned R&B group Mint Condition return to the Walker|West 8 O'Clock Jump Season with an evening of original jazz , hip-hop and r&b music.
—
Doors: 7:30 pm
Showtime: 8:00 pm
$10 General Admission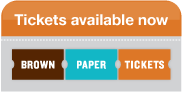 ---
Friday, January 27
Cory Healey's Beautiful Sunshine Band
Cory Healey (drums)
Erik Fratzke (bass)
Zacc Harris (guitar)
Jake Baldwin (trumpet)
Brandon Wozniak (tenor saxophone)
—
Doors: 7:30 pm
Showtime: 8:00 pm
$10 General Admission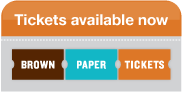 ---
Friday, February 24
Marcus Gilmore Quartet
Internationally renowned Marcus Gilmore is one of the premier jazz drummers working today. He is a long-time member of MacArthur Fellow and Harvard Professor Vijay Iyer's Trio, and regularly records and tours with legendary pianist Chick Corea. He can also frequently be heard with Steve Coleman & Five Elements,  the Gonzalo Rubalcaba Trio, Ravi Coltrane, Nicholas Payton, and Taylor McFerrin.

—
Doors: 7:30 pm
Showtime: 8:00 pm
$15 General Admission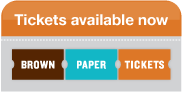 ---
Friday, March 24
Donald Washington / Kevin Washington

—
Doors: 7:30 pm
Showtime: 8:00 pm
$10 General Admission 
Tickets coming soon
---
Friday, April 21
Desdamona

—
Doors: 7:30 pm
Showtime: 8:00 pm
$10 General Admission 
Tickets coming soon
---
Friday, May 19
Ambrose Akinmusire Quintet

—
Doors: 7:30 pm
Showtime: 8:00 pm
$15 General Admission 
Tickets coming soon
---
Friday, June 16
Anthony Walker Group
—
Doors: 7:30 pm
Showtime: 8:00 pm
$10 General Admission 
Tickets coming soon
---
Read more about our first season here
---